HeatFlex.ai creates a platform that physically and virtually connects producers, consumers and storage units of electricity, heat & steam. By combining data and using AI forecasting techniques, HeatFlex.ai determines the most efficient and sustainable energy dispatch.
About
Sympower
The key activity of Sympower is to build digital platforms to automatically optimize supply and demand of energy. Sympower is currently active in The Netherlands, Finland, Sweden and Israel, controlling a portfolio of 450+ MW of flexible capacity with its in-house developed and proprietary software platform.
It has over 5 years of international experience in smart software solutions on energy markets. It is utilising assets like CHPs, e-boilers, steam turbines, datacenters and electric cars to provide flexibility to grid operators. It is using AI to automatically forecast electricity prices, do automatic bidding and maximize the value of its portfolio of flexible capacity.
About
AEB
AEB is a waste to energy company in Amsterdam with a strong position in the heat network. AEB incinerates 1.4M tonnes of residual waste on a yearly basis to produce steam, heat and electricity.
AEB provides heat to both residential and industrial customers in the Metropole region Amsterdam (MRA) through the 'Westpoort Warmte' heating network. Due to the composition of the waste, more than 50% of the energy produced by AEB is renewable. This makes it the biggest producer of renewable energy in Amsterdam.
Energy systems are
interconnected

, which increases

stability, reliability and affordability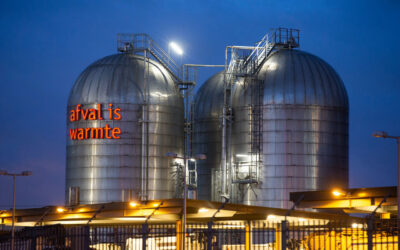 Dutch news agency Energeia interviews waste-to-energy company AEB and clean-tech scale-up Sympower on how they collaboratively developed the platform HeatFlex.ai to...
read more
If you are an industrial customer or potential partner and interested in our solutions please contact us